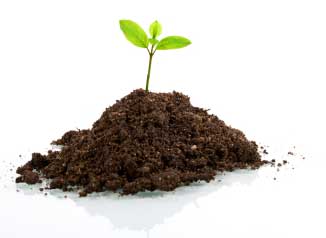 "HELPING YOU GROW A BETTER GARDEN"
is our company motto, and that's what we're all about!
We know Perth's sandy soils are a real challenge to garden in - so we have developed several specialist soil mixes designed to help radically improve moisture and nutrient retention. (And for those of you with clay - we can help you, too!)
Our soils, composts, manures and mulches are available in bulk loads (we deliver all over Perth), or trailer loads (bring your own or use our courtesy trailers). Many of our garden products are also available bagged.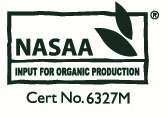 Several of our mixes (including our reknowned vegetable mix and vegetable concentrate) are Certified Organic by NASAA. Our mixes are made on site by us - not 'bought in' from bulk supply yards.

Some of our competitors claim their soils are 'organic' - ask them for details. Fully certified products will carry a certification number and a logo - like ours.
We are so confident our soils will work for you, we offer a guarantee on them. (See our Soils & Conditioners page for details.)
We also manufacture Sand Remedy on site. Sand RemedyTM is our Certified Organic, amazing mineral mix to combat Perth's water repellent soils. Find out more at www.sandremedy.com.au
We are a family business promoting the practical use of Permaculture and Organic Gardening, located in Midvale, in the Eastern suburbs of Perth, Western Australia.
If you need advice, we have trained horticulturists on board who are happy to help. And also have a look at our 'gardening fact sheets' for more great information. And sign up below for our FREE newsletter for more great tips and special offers!
Having a great garden starts with the soil. But it doesn't end there! We carry a range of garden products and garden supplies like:
Aracaria Biodynamic Gardening & Moon Planting guides
BD500 Biodynamic fertiliser concentrate mix
Gift Vouchers also available (online or printed)